HoReCa.RetailTech
Modern trends, complex solutions, the latest technological advantages for Catering and Hospitality Industry at the Exhibition for bars, restaurants, hotels and retail HoReCa.RetailTech.

National coffee championships for Cuptasting and Coffee in good spirits.
Championships' organizer: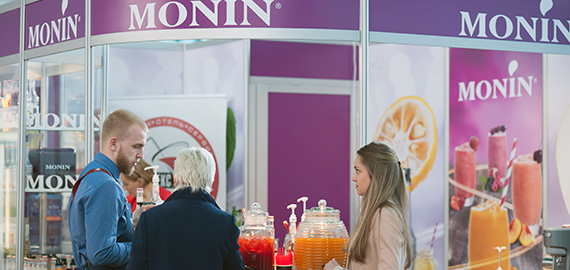 6 reasons to participate:

The unique thematic Exhibition in Belarus for extended demonstration of production and new products presentation in the Catering and Hospitality Industry sector.

HoReCa oriented Visitors – market professionals: production and services suppliers and producers for the HoReCa RetailTech sector, restaurant top-executive staff, the leading specialists of the Catering manufacture sector, trade and networks establishments, hotels representatives, and heads of the tourist projects

Interactive platform for new customers research, production, services and brands promotion

New marketing opportunities for turnover growth and geographical expansion in sales

Modern platform for Hotel and Restaurant Industry trends foundation and market key-players assembly

Intense business agenda focused on professionalism improving and business ideas promotion
HoReCa and RetailTech is an effective tool to attract new customers and increase the production turnover of your company.
Participation in the exhibition is a great chance to:
Introduce and demonstrate new products and services to the potential consumers

Connect and cooperate with Belarussian and international partners

Find new target clients

Find out the correspondence between your production offers and real consumer demands